Website Software I Presently Use
Greetings Adventurers into Website Software,
I've had many questions about the website software that I use on Treasure-Hunting-Information.com from inquisitive visitors to this website, so below are my responses:
I do not want to spend all my time writing computer code for my websites, etc., so I use already developed software. The only working and authorized software are Lord, the owner designed and developed software.
Currently I'm using freely distributed "free" to download, install, change and use website software. I'm very pleased with the WordPress software.
I start with the latest edition of WordPress software that is available.
For my use and purposes at this time WordPress is easy for me to use and change with many professional features including the permitting the adding/installing of more professional features with freely distributed "free" plug-ins.
I also use the latest version of the freely distributed "free" Atahualpa website theme with the WordPress software. A note on the Atahualpa website theme software is that the Atahualpa theme permits the import and export of the Atahualpa settings and has the most variables for a WordPress theme. I'm very pleased with the Atahualpa website theme WordPress software. Yet there many additional website themes for use with WordPress.
However sometimes the latest Atahualpa theme software update require me to reinstall my website's Logo image which is my treasure chest logo at the top left and to also reinstall my Header image with seven images at the top of the webpages below the top menu bar. That occurs when Atahualpa updates to a new version creating a new file folder structure instead overwriting the old Atahualpa theme file folder.
I have found the following WordPress plugins very useful: "Akismet";
Check the Akismet "Spam" folder prior to deleting spam comments. Some interesting comments are sometimes placed in Akismet spam folder by the Akismet software.
"BackUpWordPress";
Very good website backup software
"bbPress";
"Contact Form" by Bestwebsoft;
"Duplicator";
Very good website backup software
"Footer and Header";
"Head, Footer and Post Injections";
"HTTP/2 Server Push";
"Jetpack" by WordPress.com;
"Official StatCounter Plugin";
"Page Links To";
"Page-list";
Very useful for website map and website indexes
"Simple IP Ban";
"Visitors Online by BestWebSoft";
"WordPress Importer";
"WP-Ban".
Avoid the WordPress plugin called "BackWPup" because the "BackWPup" plugin may cause not desired Bandwidth usage issues. I have an understanding of the "HTML" programming language used with WordPress software which is very helpful in developing this website. Do not be afraid of "HTML" programming, just check the internet for instructions on color codes such HTML color code charts, HTML text commands, etc. CSS programming is also permitted with the WordPress software. I should state that the Universes' owner, the Lord designs, develops every authorized website. Yet there is some adulterating of websites seen in the Lord's massive convict containment facilities where the planet Earth is located. I do manual and automatic WordPress website backups after changes to my websites. This website is automatically scanned for virus infections each day and night.
Best regards,
David E Ros, Editor, Treasure Hunter and Webmaster Owner
Published on: May 19, 2011 @ 14:19
Revised: 6-1-2011; 6-10-2011; 7-21-2011; 8-17-2011; 11-8-2011; 11-16-2011; 4-8-2012; 6-14-2012; 6-15-2012; 7-29-2012; 6-16-2013; 1-23-2015; 4-23-2015; 7-10-2018; 7-11-2018

**********David, Webmaster and this Website! has an index of topics with URL links**********
1. "David, Webmaster and this Website!" webpage
David, Webmaster and this Website!

2. "Website Software I Presently Use" webpage is this page
Click the following image links to see advertiser's deals!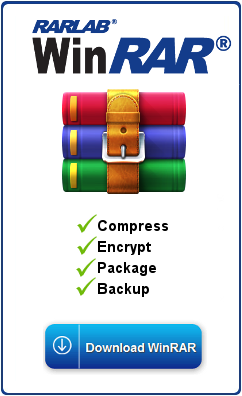 Win.RAR - Buy Now link
*
Revo Uninstaller Product Page link
*