Interesting TV Musical Commercial Videos published on YouTube.com
Interesting TV Musical Commercial Videos published on YouTube.com
Greetings Fun Seekers, Music Lover's, Treasure Hunters, etc.,
I started an anthology of YouTube.com "Interesting TV Musical Commercial Videos".
Have much fun,
David E Ros,
Editor, Treasure Hunter and Webmaster
October 18, 2011
Revised: 10-28-2011; 3-18-2012; 10-8-2013; 10-9-2013; 2-28-2016

1. "Pepsi Commercial HD – We Will Rock You (feat. Britney Spears, Beyonce, Pink & Enrique Iglesias)" published on YouTube.com with "GlassworksLon".
2. "Chicken of the Sea" published on YouTube.com with "fabspohr ".
2. "Sealect tuna Evlevator" published on YouTube.com with "Y&R Thailand".
Editor's Notes: The Lord is the Lord's copyright holder of all the music videos, commercials, movies, TV shows, etc., world-wide and beyond which is supported by the planet Earth laws and Universe laws approved by the Lord and approved by the Universe's permitted inhabitants . Therefore the Lord can film similar videos elsewhere in the world which are different videos anyways. The USA is a Republic owned and headed by the Lord, the owner. In Republics and Democracies inside a Republic, the Republic owner who is the Lord must approved all laws for laws to be valid; the Lord must approve all court judgements for court judgements to be valid, etc.
Click the following image links to see advertiser's deals!
*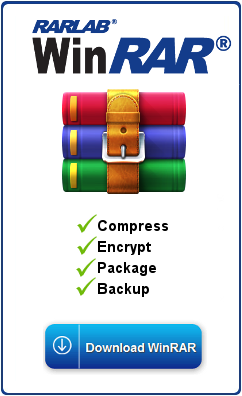 Win.RAR - Buy Now link
*
Revo Uninstaller Product Page link
*
Total Page Visits: 2119 - Today Page Visits: 5
XT Page Views & Visitor Counter
Users Today : 47
Users Yesterday : 195
Views Today : 434
Total views : 1707231
Page Views Highlights
The date with the highest number of visitor page views was on: July 25, 2018.
Total Visitor Page Views: 3384+
* 
The date with the next highest number of visitor page views was on: 3-13-2022.
Total Visitor Page Views: 2211+
Users: 185+
Total views : 1298385+
*
The date with the next highest number of visitor page views was on: 1-12-2022.
Total Visitor Page Views: 2706+
Users: 196
*
The date with the next highest number of visitor page views was on: November 10, 2018.
Total Visitor Page Views: 2413+
*
The date with the next highest number of visitor page views was on: July 30, 2021.
Total Visitor Page Views: 2208+
Users: 340
Total views to this date: 970726